Sustainable fashion is on the rise, and we're proud to be part of the movement towards a more conscious and sustainable future. Our startup has developed a web browser extension that empowers users to make informed decisions about the sustainability of any fashion item they browse for online. Our easy-to-use sustainability rating is displayed on top of any fashion item, giving users access to information they wouldn't understand or wouldn't be able to find easily.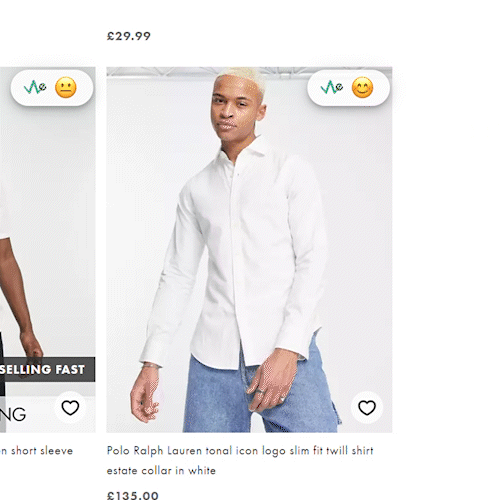 Our sustainability rating is based on various aspects of the brand and the item, such as materials, waste management, CO2 emissions, renewable energy, labor practices, warranty, initiatives, and more. We believe that transparency and accessibility are key to promoting sustainable fashion, and our rating system provides exactly that.
Our sustainable fashion solution is a game-changer in the industry, providing users with a wedge into a new era of conscious and sustainable fashion. We're not just another clothing brand - we're a startup that's committed to creating positive change in the fashion industry.
By using our web browser extension, you're making a conscious decision to support sustainable fashion. We're committed to making it easy for you to find and purchase sustainable fashion items that align with your values, regardless of the brand or marketplace.
Our sustainable fashion startup is more than just a solution to finding sustainable fashion - it's a step towards creating a more sustainable future for all. We believe that sustainability should be accessible to everyone, and our web browser extension makes it easy for users to make informed decisions about the sustainability of their fashion choices.
Join us in promoting a more sustainable future, one fashion item at a time. Download our web browser extension and start making conscious and sustainable fashion choices today!